---
Jamal Allen has been supporting our Navy customer for approximately a year and a half as a Network Analyst. Throughout this time, he has demonstrated that he is someone the team can count on to show up and give 100% effort. The past year was very challenging due to COVID and Jamal did not hesitate to come onsite to ensure the customer continued to receive the same level of excellent support.
Over the past 4 months, Jamal worked on the Operating system (OS) refresh project and has done an excellent job. Jamal is extremely reliable and has a great can-do attitude. No matter what tasks he is given, he accepts the challenge and is willing to learn. He stays on top of his tasks and offers assistance to other techs when needed. He quickly learned how to use the Ivanti HEAT trouble ticketing system and was instrumental in training the other technicians on how to properly complete and track their tasks in HEAT. This helped ensure the OS refresh for the user community went smoothly.
We are very pleased to have Jamal on our team and want to thank him for his hard work. For all these reasons and more, Jamal is in Craytek's Employee Spotlight.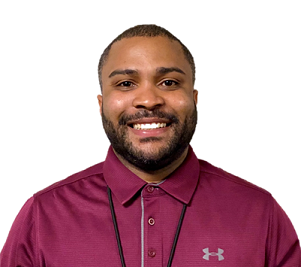 "I enjoy working for Craytek primarily because the management team cares about their employees. Craytek provides ample training opportunities for the technicians. For example, I was able to take an ethical hacking course last year because I was very interested in broadening my skill set. This helped me better understand cyber security, allowing me to better support the mission. I like the close-knit family environment with the onsite team. The leadership is involved and very much hands-on and willing to dig in and work with the technicians to resolve issues and create a better working environment."